Fourteen weeks until we embark on our great adventure! That's 96 days, 8 hours, 34 minutes! Aahh! We're pretty excited.  And my god have we been blowing through money! Though we're not bringing much, the items we're bringing are mostly new so it's been a bit overwhelming at times.  But, we've gotten some really cool gadgets, clothing, and accessories to help us on our way.
Some favorites? Well, first of all, we both got a new backpacks.  A few weeks ago Seth and I weighted up our packs and went for a hike up Red Rocks Canyon in Malibu and my old backpack was really making me uncomfortable.  Seth ended up carrying it for a bit and had the same problem.  So, we decided that I needed a new pack. I now am the proud owner of a Deuter ACT Lite 60+10 SL.  Fancy name, I know. I'm excited.  Then,Seth kept looking at his 105 L pack and we finally decided it was too big.  He ended up getting the Gregory Baltoro 65L in green.  He's liking that a lot.  And, last night we packed all of our things into the pack cubes and found out that everything fits in the backpacks with a bit of room to spare, which is good. We need room for souvenirs along the way.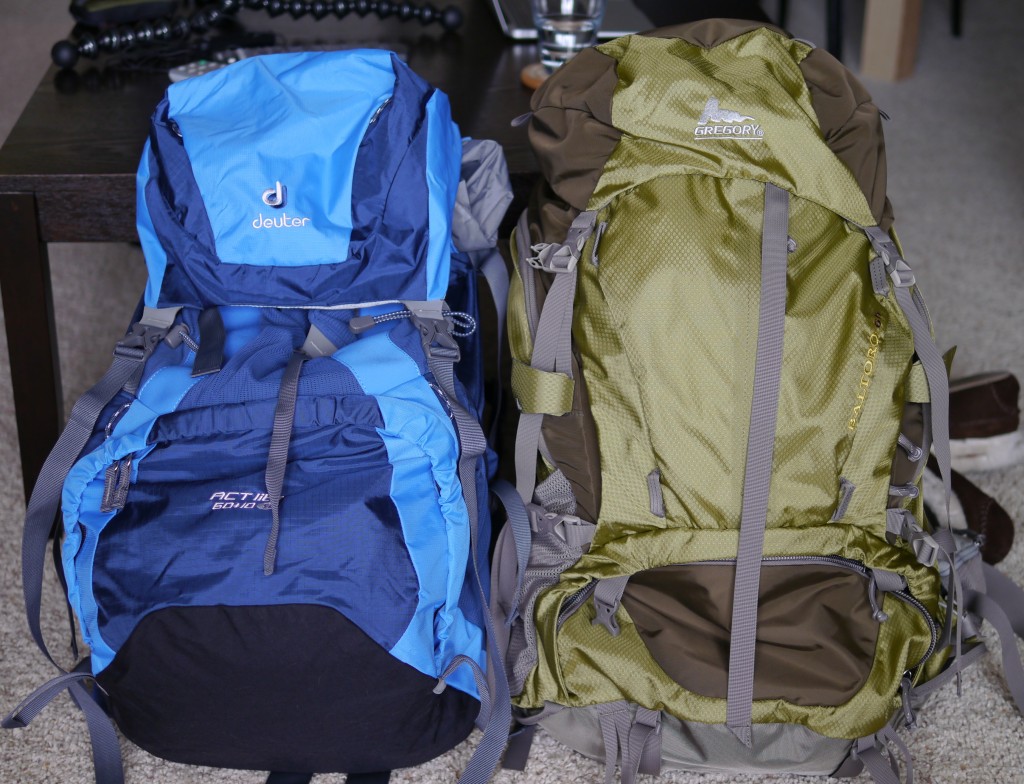 Also a great find was our prescription organizer.  We found a travel store (Magellan) in Santa Monica that had an entire store dedicated to traveling, clever.  So, among other things, we found a solution to our prescription dilemma.  We got tons of super useful prescription drugs from our awesome travel doctor (Dr. Terri Rock), and didn't know how we were going to effectively store them in our pack. It's like a little fold out book with baggies that hold the pills. Really useful.  So now we will have a convenient way to keep our anti malaria, anti altitude and other anti pills organized.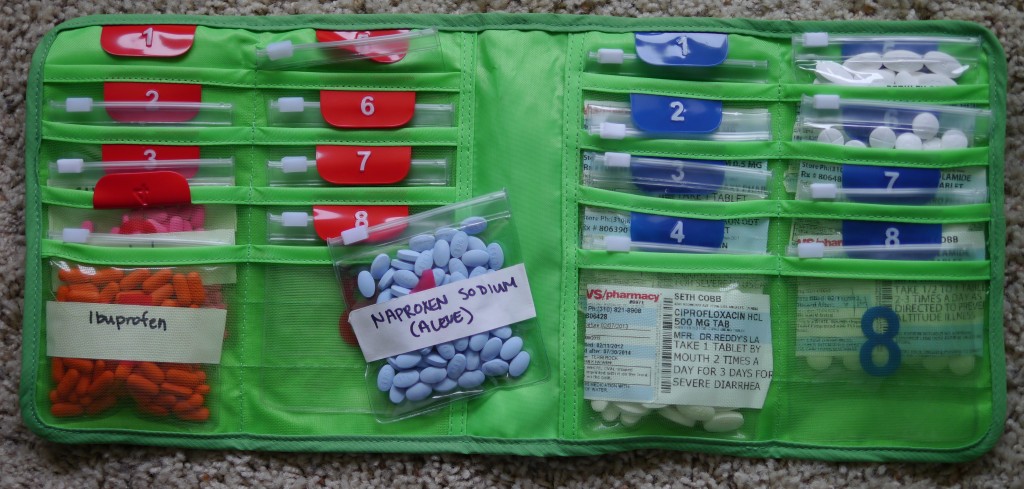 When I try to think about other cool purchases we have made I can't think of just a few. We have our big ol telephoto lens, a great tripod, bras from Patagonia, and a waterproof GPS camera.  Before we actually leave, when we actually have all of our our things, we'll compose a list of what we have in each of our packs, and on our person, and probably take pictures to load as well.  That way you all will be able to see what we think it takes to travel for 6 months.
Now, does anyone want to buy our couch?