We left Gili Trawangan in hopes of finding more amazing diving off the coast of Bali near Amed.  But first, we were going to go out on a Jukung, a Balinese fishing boat, to catch some Mahi Mahi.  We set out before sunrise and the stars were amazing.  Once the sun came out, and we saw the boat and available gear, we knew that we would not be catching any fish.  But, we had a nice sunrise boat ride, nonetheless.  While we were boating around 'fishing' we saw pods of dolphins dancing through the water.  That was nice.  I wanted to hop in.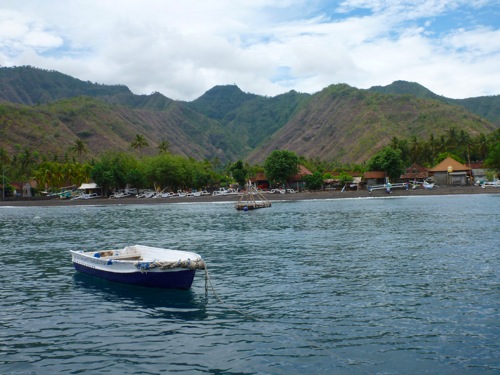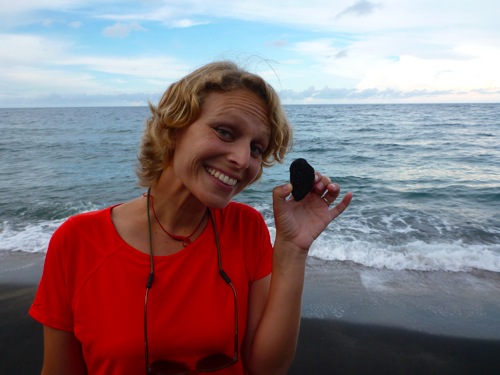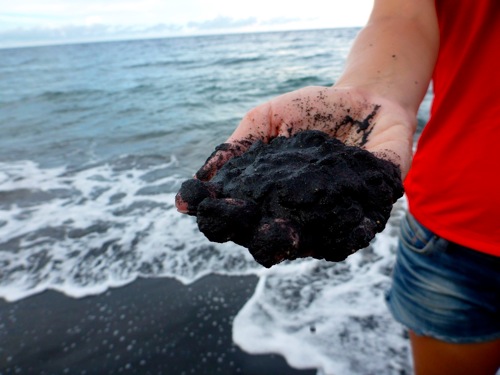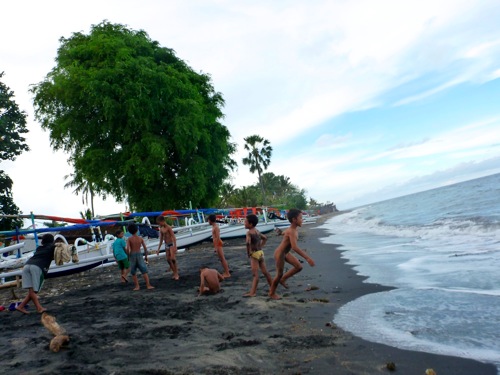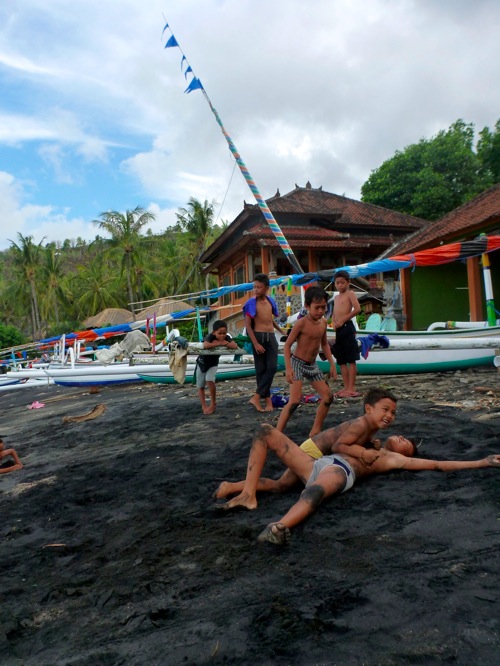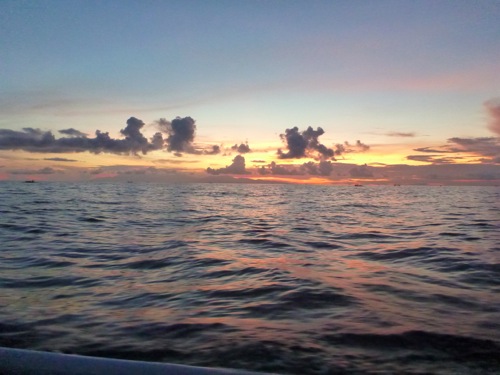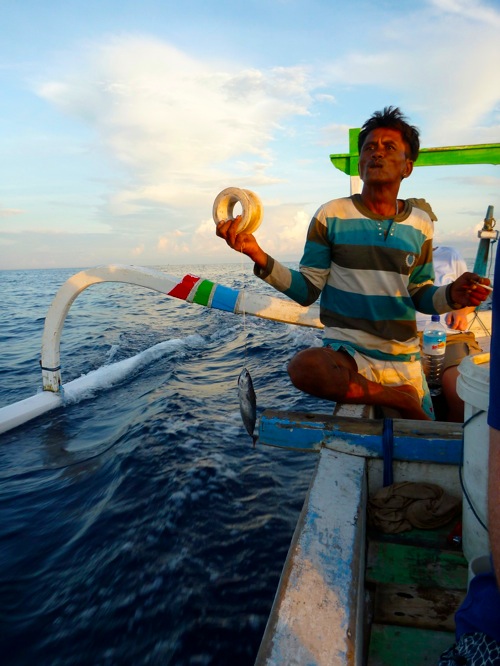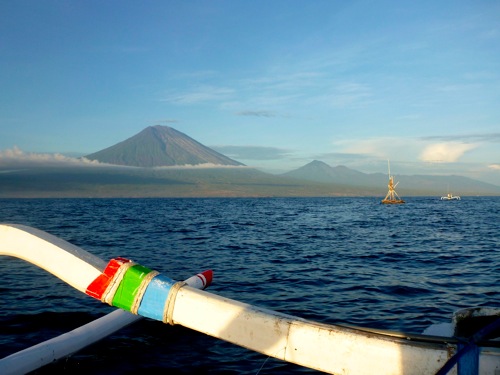 We were back and ready to dive at 8am.  We saw some pretty amazing soft corals, and we went deep to find a huge wreck of the USAT Liberty.  The USAT Liberty was a US cargo ship from WWII that was hit by a Japanese torpedo.  The damage was beyond repair, so they beached the ship and took out all the cargo.  The ship stayed on shore until 1963 when the volcano erupted and the lava pushed the ship back into the sea where it sits today off the coast of Tulamben.  Though it was large and there was a lot of life around the wreck, the water was cold, and our gear was pretty crappy, which made for an uncomfortable dive.  The next dive was to the Coral garden.  The site was filled with tons of soft corals, eels, sea stars, and tiny critters we had never seen before.  It was pretty neat.  But, it was still cold, and the visibility was still bad.  
It ended up raining pretty hard that night, and left us without hope for better visibility for our upcoming dive.  The plan was to do three more dives in the area, but after our first dive we decided against it.  Even though it was a cold and uncomfortable dive, it wasn't a shabby way to spend my 30th birthday.  We saw some amazing pink fans, some blue spotted sting rays, some purple nudibranchs, anemones the size of trash can lids, and so much more.  It's amazing what you can find down there.  
We hopped in a car to make our way to Ubud.  I'm told it's the cultural capital of Bali, but so far it seems to be tourist central.  Streets filled with expensive boutiques selling clothing, aromatherapy, and chachkies interspersed with hotels and restaurants.  So far, the best part is all of the huge geckos we've found in our rooms.  Also, our room is right up against the monkey forest, so we had visitors running around our roof and balcony this morning.